Risk stratification
Risk stratification
BSI is suggested for stratifying patients with prostate cancer entering treatment protocols.
Patients stratified by BSI differ significantly in disease severity, disease progression rate and survival.[1][2][3][4]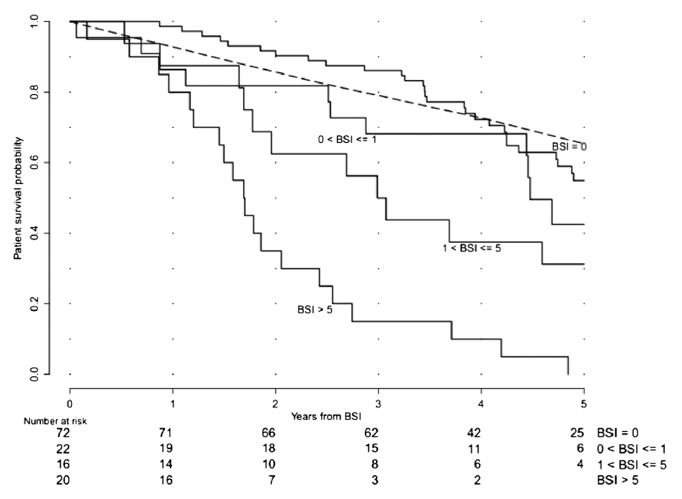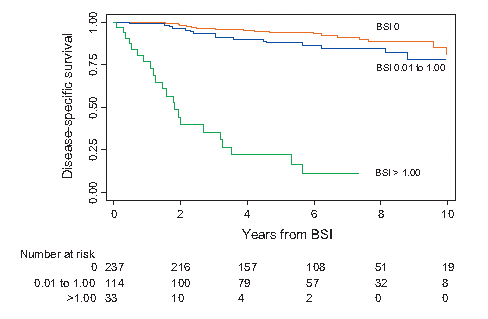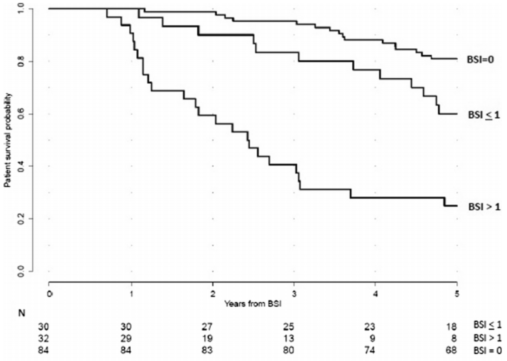 [1]
Mitsui Y, Shiina H, Yamamoto Y, et al. Prediction of survival benefit using an automated bone scan index in patients with castration-resistant prostate cancer. BJU Int 2012; 110: 628-634. doi: 10.1111/j.1464-410X.2012.11355.x
[2]
Kaboteh R, Damber JE, Gjertsson P, Höglund P, Lomsky M, Ohlsson M, Edenbrandt L. Bone Scan Index: A prognostic imaging biomarker for high risk prostate cancer patients receiving primary hormonal therapy. EJNMMI Research 2013; 3: 9 doi:10.1186/2191-219X-3-9
[3]
Ulmert D, Kaboteh R, Fox JJ, et al. A novel automated platform for quantifying the extent of skeletal tumor involvement in prostate cancer patients using the Bone Scan Index. Eur Urol 2012 Jan; 78-84. doi: 10.1016/j.eururo.2012.01.037
[4]
Reza M, Bjartell A, Ohlsson M, Kaboteh R, Wollmer P, Edenbrandt L, Trägårdh E. Bone Scan Index as a prognostic imaging biomarker during androgen deprivation therapy. EJNMMI Research 2014 Oct 17;4:58. doi: 10.1186/s13550-014-0058-y. eCollection 2014.